Kitchen Cabinets
Cabinets That Are Built To Last!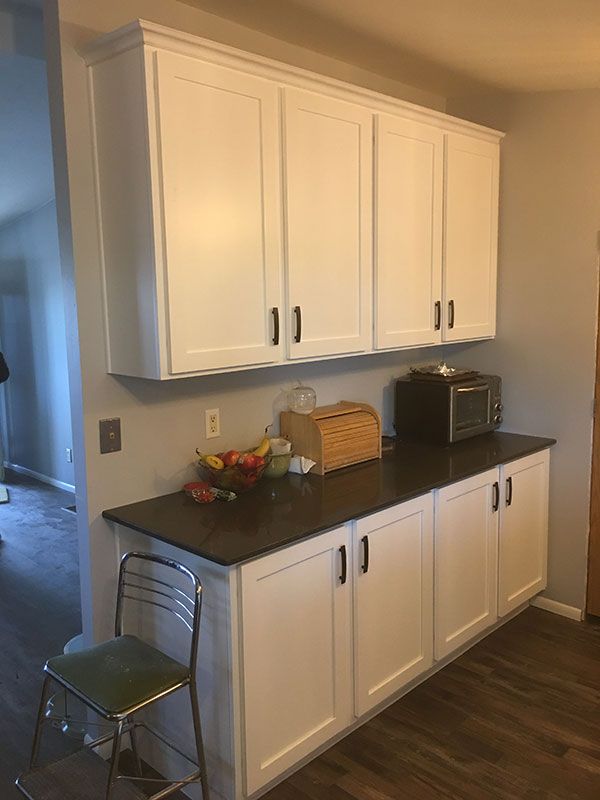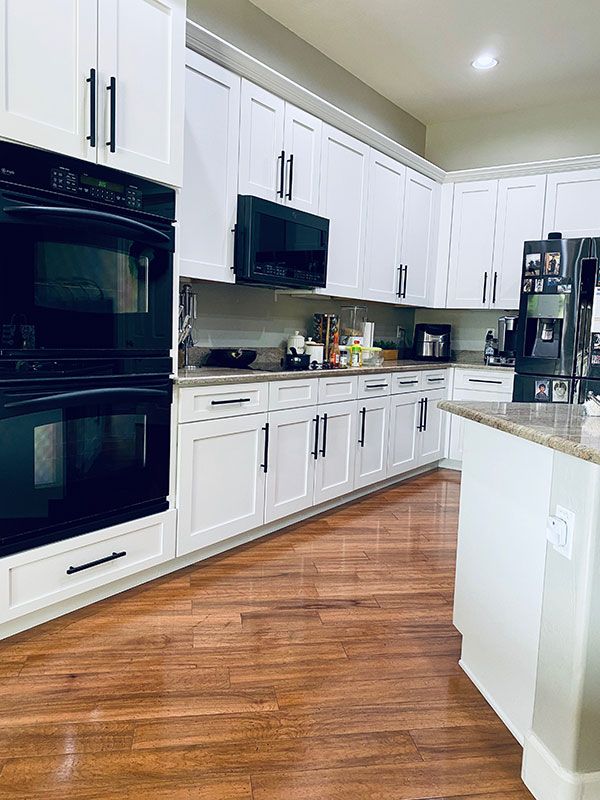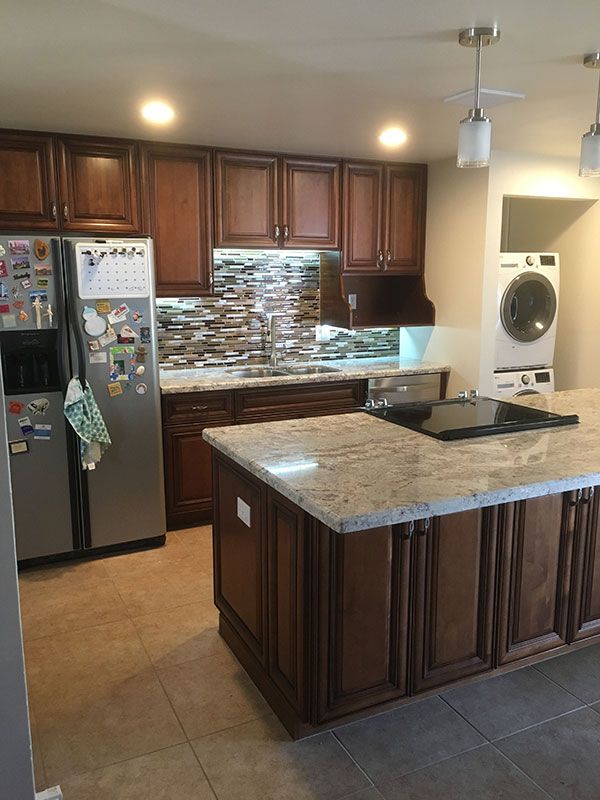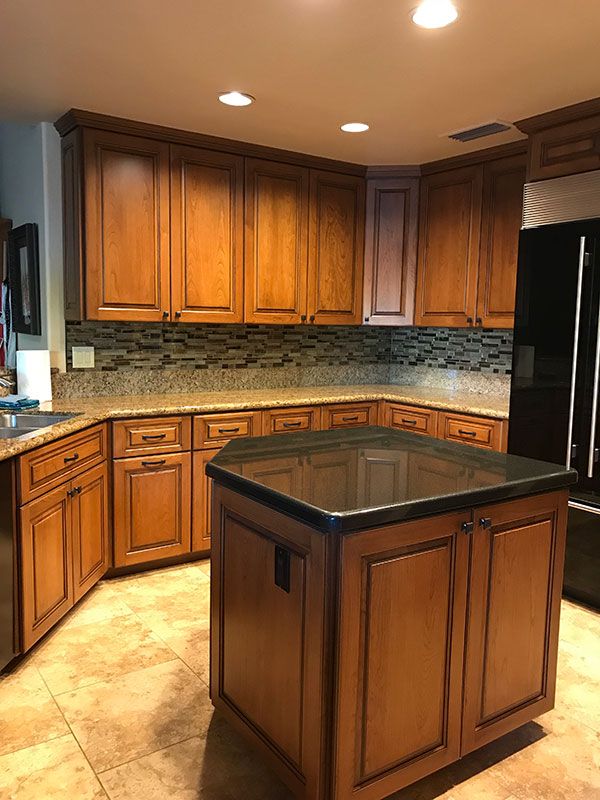 Just as the heart of the house is in the kitchen, the heart of the kitchen is the cabinetry.
Kitchen cabinetry gets the most use and abuse of the entire house, and yet it does all this while looking like a piece of art and representing your personality all at the same time.
Whether you have a large family, or a bachelor, or you just love to play chef in the kitchen, we can help you choose kitchen cabinets specific to your needs and lifestyle.
Kitchen cabinets will increase the value of your home while giving your kitchen a more tailored and quality look.
For example, if you are a taller person, we can accommodate your extra height with taller base units; or, if you simply need more storage space we can make your cabinets deeper or wider than the standard dimensions. Other options include incorporating a custom island, a wet bar, trash can pullouts, spice racks, or wine racks. The options are endless.
There are hundreds of combinations of woods, styles, colors, and finishes that you can choose from to meet your expectations and budget. Call Shepherd's Construction today for a free, no hassle, and most importantly, honest estimate to get the kitchen you have been waiting for.
~ Robert Shepherd